The volume and diversity of private information transmitted over communication networks, as well as the technology to exploit it maliciously, is expanding very rapidly. One pertinent example is the vast amount of sensitive data that will be transmitted in the communication networks associated with local services and infrastructure. It is essential that Smart Community Networks are developed with the inherent and reliable security needed to protect the privacy of companies and individual citizens, as well as to guard critical infrastructure from the threat of cyber attack.
Fig. 1(Upper) Sending unit of GHz QKD System.
(Lower) Secure bit rate measured on 50km of standard telecom fibre.
QKD technology has progressed rapidly in recent years, with steadily increasing secure bit rates and several high profile demonstrations of network functionalities. Toshiba have been at the forefront of these advances, demonstrating record sustained secure bit rates on both laboratory and installed fibre. In April 2010 they reported continuous operation of QKD over a 50km spool of fibre with an average secure bit rate of over 1 Mbit/sec for the first time as shown in Fig. 1. Later that year they applied this system to the Tokyo QKD network field trial commissioned by NICT.
In order to apply QKD in a commercial environment, it is now most important to improve the reliability and stability of the technology. Customers require not only high secure bit rates, but that this bit rate is always available - 24 hours a day and 7 days a week. Furthermore, current QKD hardware, which has previously been realised for high performance over short periods, requires a redesign to ensure long operating lifetimes with no, or minimal, maintenance. This commissioned research project will improve the reliability and stability of QKD and explore its application to the Smart Community networks (Fig. 2).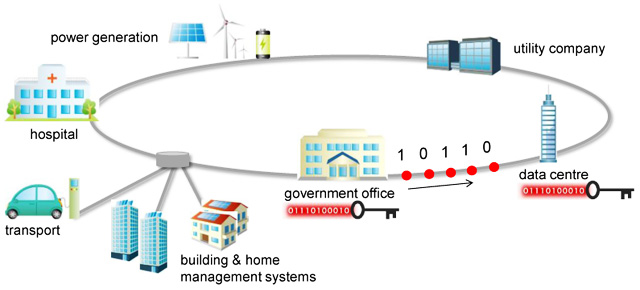 Fig. 2Smart Community networks secured by quantum key distribution.